Guidelines for identifying forest tree diseases
GENERAL BACKGROUND
The Tree Pathology Cooperative Program (TPCP) provides a free disease diagnostic service to its members. In this way, tree disease problems can be readily identified and solutions to these problems sought. Information accumulated through this diagnostic service is also added to the data base on diseases held by the TPCP and will ensure a long term record of trends associated with disease outbreaks. In addition, selected isolates of imported tree disease agents are maintained using state of the art technologies. Collections of these cultures are a critical resource of the South African Forestry Industry. The cultures are thus used in programs aimed at screening trees for disease tolerance and, in the long term, will be important in determining variability and genetic change in these disease agents.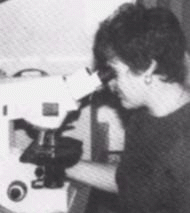 TYPES OF SAMPLES
Samples for laboratory diagnostics can include those from diseased roots, stems and foliage. In addition, soil samples can be analysed for the presence of pathogens and these are particularly important when root disease is suspected. Water samples can also be analysed for the presence of disease agents but, given the more specialised nature of such analyses, special arrangements need to be made before these can be undertaken.

COLLECTION OF SAMPLES
In order to assure accurate diagnoses, special care must be taken when collecting samples. Every effort must be made to ensure that these accurately represent the disease situation at hand. Many disease symptoms are subtle and, as an example, those associated with root disease are often identical to those from basal stem cankers.

Every effort should be made to collect diseased tissue representing the primary symptom concerned. In the case of root and stem diseases, these samples should preferably be from trees that are in the process of dying and should include both diseased and healthy tissue. Soil samples should always accompany diseased roots where a root disease problem is suspected. Samples of diseased roots should be accompanied by soil samples from around the root zone. If possible, samples should come from at least three trees.


PREPARATION FOR DISPATCH
It is always helpful to phone a team member of the TPCP to discuss a disease problem before samples are dispatched. This approach ensures that the best possible collection of samples is made and that the laboratory team has time to prepare appropriate isolation media for the samples.

Plant tissue samples should be well marked and wrapped in Newspaper. These should then collectively be placed in a plastic bag and packed in a firm box or padded envelope. Soil samples should be about a cup in size and should be placed in a plastic bag. All samples should be DISPATCHED BY COURIER MAIL to ensure rapid delivery.


FEEDBACK OF INFORMATION
Accurate and reliable diagnosis of diseases is essential for meaningful treatment and long term security of the Forestry Industry. Such a high level of diagnosis demands that laboratory isolations are made and that potential pathogens are carefully identified. This can be a laborious and time consuming process. Usually a minimum of two weeks is required to complete this process. In crucial situations, preliminary diagnoses are made and recommendations offered. These are then followed up with further and more accurate details when these become available. Written reports are occasionally lost in the mail. Please be sure to enquire as to the status of your submission if you have not heard from the TPCP within three weeks.